Merrie Time Christian Preschool & Daycare is founded on the belief that all children should be given the opportunity to learn and grow in an atmosphere where they feel safe and loved. Our children are our most valuable asset! We believe the parent is the child's first 'teacher' so we strive to work collaboratively with parents in providing an environment of rich learning experiences with the goal of developing life-long learners. As a Christian center, we share the love of God with the children and families we serve.
Research has proven that children learn best through "play". In fact, play is the work of a child! For this reason, we offer a research-based curriculum – "The Creative Curriculum" – which focuses on learning through play-based lessons. Teachers tailor the lessons to meet each child's individual needs by conducting on-going observation and assessment of children's abilities.
Our program works closely with several community partners. One such partner is the Dayton Metro Library system. The library provides monthly Bookmobile visits and story time for our toddlers through Pre-K children. We also work with Goodwill Easter Seals who come in the fall of each year and conduct free developmental assessments of children whose families are interested. Other events and family activities include Muffins with Mom, Donuts with Dad, Pictures with Santa, Grandparents Day and at least one educational event per year for parents.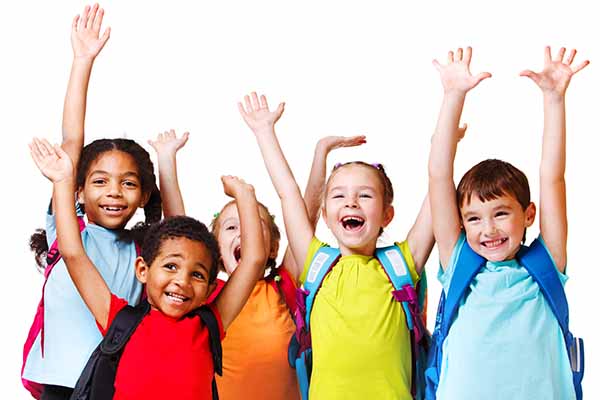 Merrie Time Christian Daycare has been awarded 5 Stars!
Step Up To Quality (SUTQ) is a five-star quality rating and improvement system administered by the Ohio Department of Education and the Ohio Department of Job and Family Services. SUTQ recognizes and promotes learning and development programs that meet quality program standards that exceed licensing health and safety regulations. The program standards are based on national research identifying standards which lead to improved outcomes for children.
I am Jeanne Galle and I am the Director of Merrie Time Christian Preschool & Daycare in Dayton, OH. I come to this position with a wealth of experience working with children of all ages and have been an educator for over 30 years. I was the Pre-K teacher for over 5 years before taking on the Director's role. I have a Bachelor of Arts degree in Early Childhood and Elementary Education and a Master's degree in Special Education. I have worked in public school, private school, and the hospital setting before coming to work in child care. My life experiences have shaped me into the educator that I am today. I see my role as being one of service – serving the staff, children and families alike. It is a blessing to be able to do this at such a wonderful child care center!